Nuclear Industry
IMPSA has manufactured and supplied equipment to the nuclear industry during 40 years and is the only company in Latin America with ASME N Certification for the design and manufacture of Class 1 nuclear equipment.
The company has supplied heavy equipment (steam generators, exchangers, pressurizers, locks, special valves, hydroelectric turbine, etc.) to Atucha II Power Station and important equipment to the Embalse Nuclear Power Station and its service life extension. Nowadays it is manufacturing the main components for the Carem 25 M Reactor.
The plant where these nuclear components are manufactured (Nuclear Room) is one of the largest and most modern that exists. There are only three companies in Latin America that have been awarded ASME N certification. But IMPSA is the only one that has proprietary design.
Experience:
EMBALSE NUCLEAR POWER STATION
Argentina
Manufacturing of 4 steam generators for the service life extension project.
One steam generator is 14 meters in total and weights around 130 tons.
ATUCHA II
Argentina
Steam generators (450 tn each one, ø = 3.5 to 4 m, L = 21 m)
Pressurizers.
Moderator coolers.
CAREM PROYECT 25 M
Argentina
Design, manufacture, transportation and assembly of the pressure vessel for the first Argentinean nuclear reactor for energy generation. Under process of construction (design + manufacture).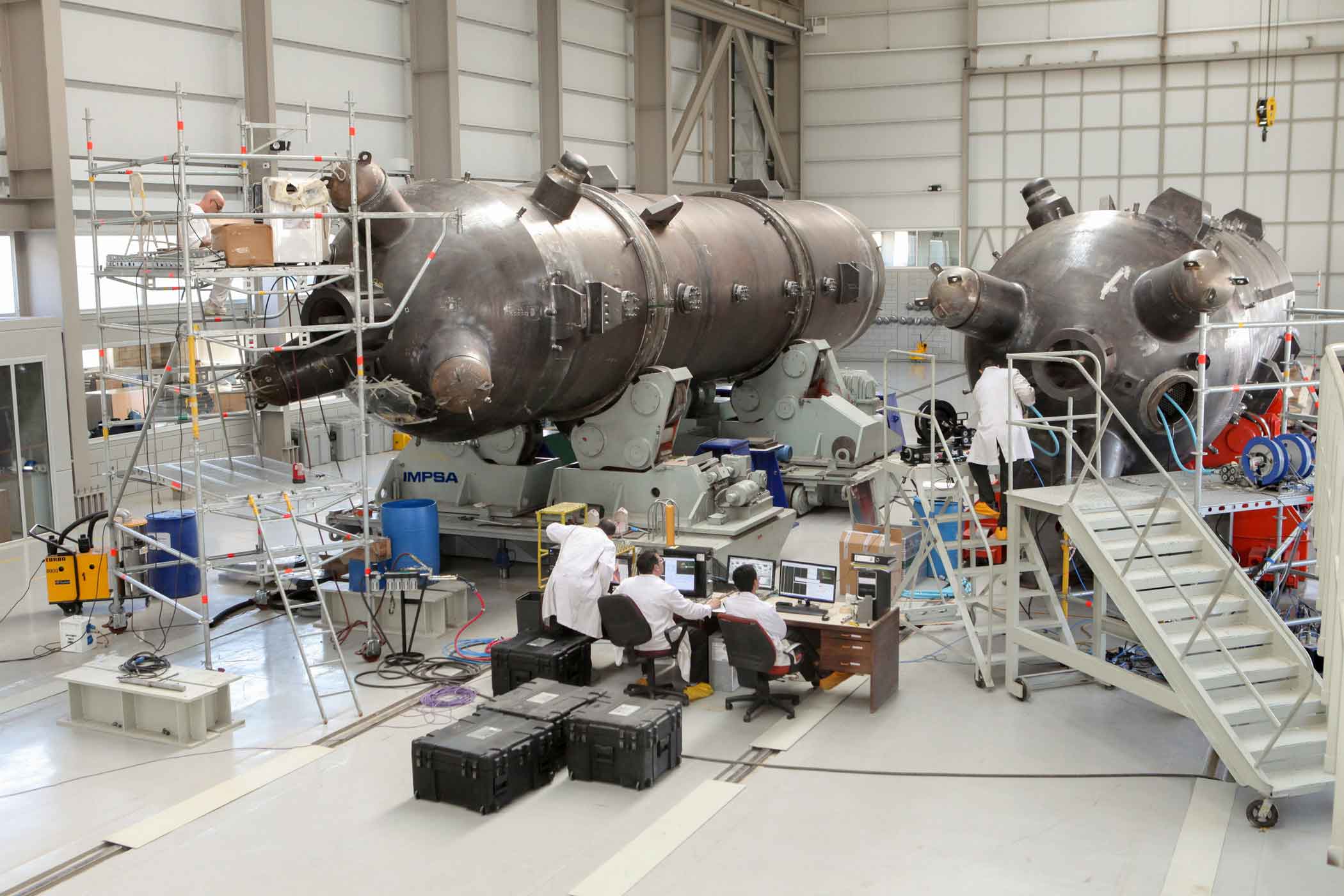 Replacement in the CNE, of the Steam Generators manufactured by IMPSA - Video made by Nucleoeléctrica Argentina
Piped Steam Generator - IMPSA
Steam Generator Output - IMPSA